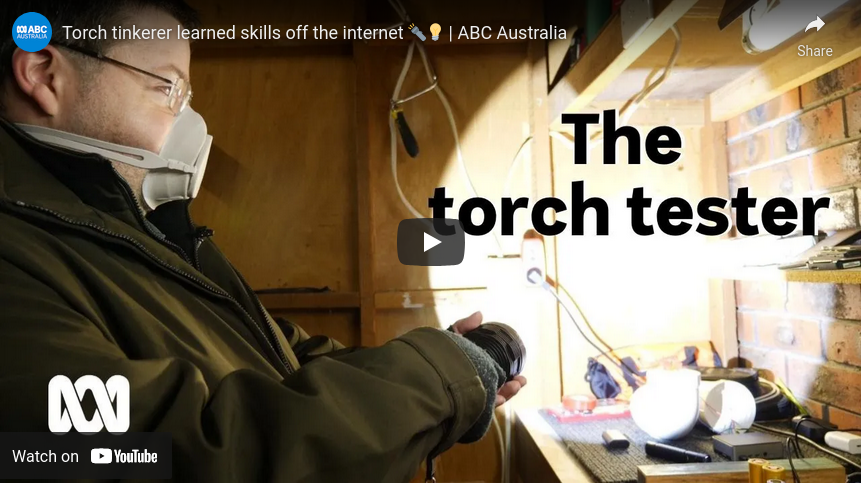 Torch community in Australia⌗
ABC recently shined a light on the torch community in Australia.
Madi from ABC reached out and interviewed Pat and I after we had both sent text messages into ABC Melbourne during the afternoon Drive program. The topic was "What hobbies have you taken up since the pandemic started?". Pat sent a message to let them know about his torch collection. When I heard Pat's message being read out I sent ABC a message to let them know that I think I know Pat as I had fixed one of his torches (i.e. Lumintop FWAA Copper).
Here is the article:
Australians collecting torches as part of an enlightened international community online
And here is the video:
Torch tinkerer learned skills off the internet 🔦💡 | ABC Australia
There are thousands of Australians who collect and modify torches (aka flashlights).
You can find us on:
r/flashlight has a Discord server and a ##flashlight channel on IRC (Libera Chat). There is also a Flashlights Australia Discord server via r/flashlight.